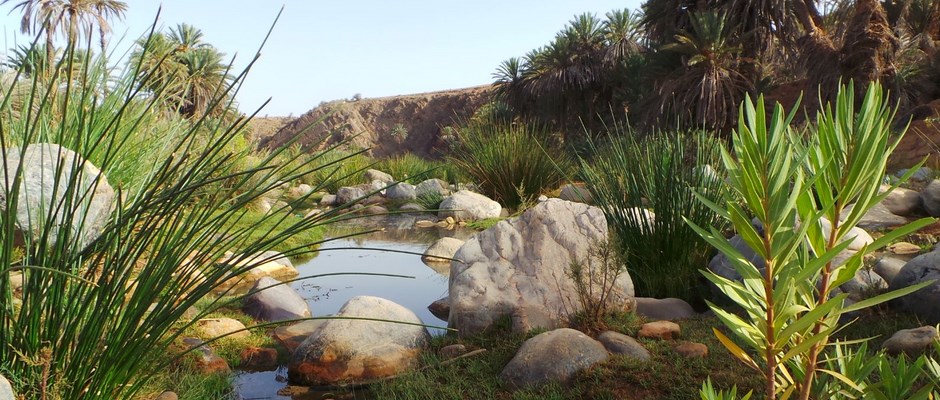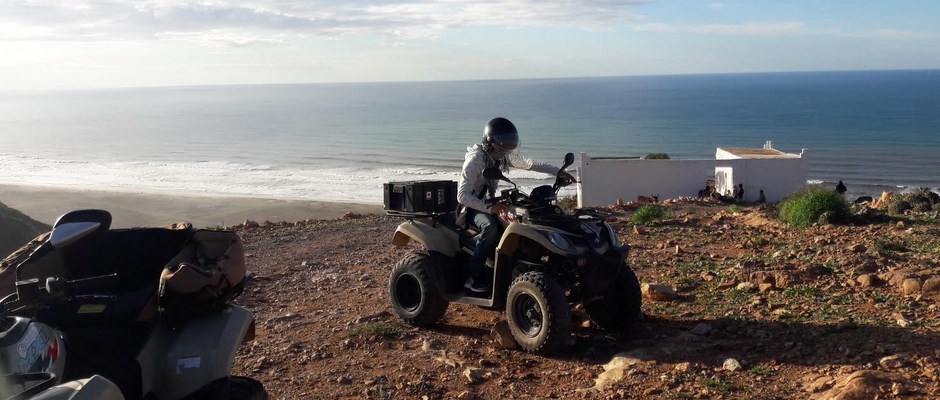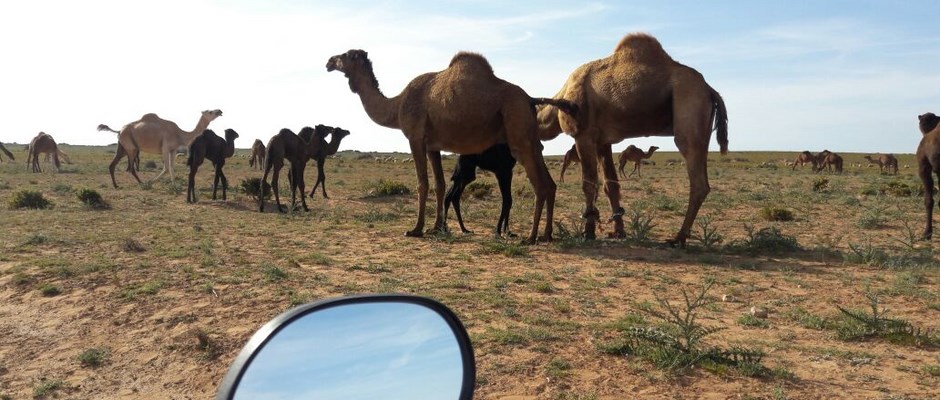 Welcome and good visit
Between friends, family.


you can pair your days QUADS with paragliding, horseback, fishing, beaches ocean, souks, pool with waterslide, trekking etc...


-mini 2 H 30 hiking
-the day with lunch in the hostel.
-2 days with or without bivouac
-3 days with bivouac and various accommodation
-4 days with or without bivouac, apart Hotel with pool the last day
-5 days, map, consult us.

-The ancient trails of the Tuareg (bivouacs)
-Songs from the edge of l Ocean and dunes.
-The roads of Douars until the doors of the desert! with meal at l living and picturesque Inns.

* Your arrival and your departure will be from l ' airport of Agadir. Direct flights from Paris, Marseille, Lyon, Bordeaux, Nantes, etc... on AIR FRANCE, ROYAL AIR MAROC for traditional airlines, and a few companies Low Cost.EASY JET, MARMARA, JETAIRFLY, RYANAIR. etc...  (we can help you find a flight!)

If you are arriving via Marrakech, a luxury bus shuttle takes you via the motorway up to TIZNIT!
We offer stays open to all QUADS

Of the genus discovery, from half-day to 5 days, with visit to tourist places inaccessible by car, no notion of speed, we drive at your own pace, and the stop photo, are strongly recommended!

Scenery, amazing encounters, relaxation, southern Morocco will surprise you with its beauty, its simplicity and its cultural riches

One of the main reasons for these hikes, will be the discovery of this beautiful region SOUSS MASSA (TIZNIT Province), using maximum tracks off the conventional tourist routes, while strolling in the isolated Douars, and taking the time to accept the welcome tea that will surely offer us our Berber friends.

We accompany our groups with a 4 x 4 car, carrying fresh drinks, equipment of first aid, GPS, talkies talkies, spare parts, fuel, etc...

Our QUADS (KYMCO MXU 300), are very recent, of reasonable size, with the possibility nevertheless travel to two, well maintained, insured in R.C, easy to fly. (breefing and grip before departure, reminder of safety rules)

beginners are supported and a learning session is scheduled prior to departure, the helmet and goggles are part of the package awarded to your arrival...

Recommended pants and sneakers, as well as sunscreen!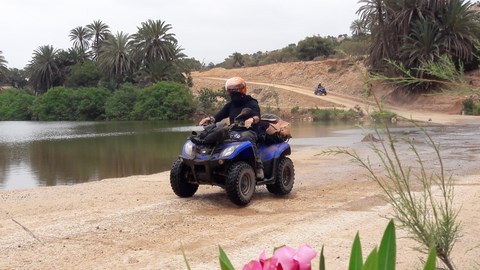 NOUVEAU: un lien direct vers notre TRIPADVISOR sur la page d'accueil, merci d'y laisser un petit mot!!